Power Platform Challenge: Build A fully-functional Vacation-booking app, even if you're a novice
Build an entire Power Platform vacation-booking app, from scratch. Actionable Lessons & Coach Support. You can complete the Challenge at your own pace, meaning you don't need time off work! This Challenge is perfect for Power Platform beginners. You can start it immediately and you'll earn a certification issued by Credly.
Get this and 400+ hours of training with our Collab365 Platinum Plan.
---
Your 7-Day trial includes:
How COOL would it be if you could say this to a friend ...
"

Last week, I built a vacation booking app in the Power Platform and now I'm going to get a job with it!

"?
That's exactly what one of our previous Challengers, Steven Walther, would've said. And he got a new job... more on that below.
What does the "Power Platform Challenge" mean for you....?
For everyone it's different...
For some of you, you already know that the Power Platform is set to explode in popularity and you want to cash in the Power Platform "Gold rush".
For others, you're in a job that you hate and you want to learn something that will give you a career you love for the next 10+ years.
You may even be a team leader and wanting to re-train your team so you can take advantage of the huge productivity savings the Power Platform offers.
Before I share the "why" behind this Challenge, let me ask you a few questions...
Can you answer "Yes" to any of these questions?
If you answered

YES

to ANY of those questions then I invite you to join the "

Power Platform Challenge

" and let's turn you into a Power Platform PRO!
So, here's how the challenge can save you years of trial and error ...
The Power Platform Challenge is include in our Platinum Plan (including if you take a 7-Day Free Trial). This means you can do it completely FREE, you just need to get skates on to finish it before the trial ends.
We could easily charge $1000+ for this Power Platform Challenge, probably more, but
Take this with a 7-Day Free Trial
The Power Platform Challenge completely changed Steven Walther's life. He went from working in a restaurant to starting a brand new career in IT...
When you accept the Challenge you will ...
Build A Solution Using SharePoint, Power Automate, Power Apps, Power Virtual Agents, Teams, Planner & Power BI !! ...
This solution can either be built in a free training Tenant (we can help guide you on securing a FREE Microsoft 365 Developer Program tenant) or directly within your own Microsoft 365 Tenant.
Leverage SharePoint to store and manage leave requests and entitlements
Learn how to explore and manipulate data in SharePoint Lists to manage your staff holiday or vacation data
SharePoint Lists can be used in many different scenarios to store the data needed to power your Power Platform solutions. In this Power Platform Challenge, you will learn how to use SharePoint to manage the leave entitlement and request data that drives the solution. You'll also learn how to create re-usable 'Content-Types' to speed up future rollout.
Work with Power Automate to glue the solution together
Power Automate provides the "Connections" in the Power Platform Solution.
Nearly all solutions can benefit from Power Automate to move data around and connect systems up. The Vacation Booking System is no different as it uses Power Automate to move data around, perform checks and trigger Approvals.
Use Power Apps to view and trigger Vacation Requests
Power Apps will be used as one of the main user interfaces for your staff to manage their requests. No code needed!
We will show you how easy it is to build a Power Apps solution with no code. Once created, staff will be able to view and request vacations and see what they have left from their entitlement.
Engage Power BI To Provide Insights
Power BI provides the ability to see not only your own requests but also for management information around current trends
Power BI is a powerful visualisation tool integrated with Microsoft 365. Once implemented, it will be easy to review requests in real time, understand what's left to take and gather a view across teams.
Get Even More Experience By Using Power Virtual Agents, Planner and Teams !
The 5-Day Challenge will introduce you to even MORE Power Platform components. This will provide more insight into the wider options available within the Power Platform for your future builds.
You'll build a chatbot to provide an alternative to using the Power App for raising requests for leave.
You'll also give approvers a visual tool using Planner so they can simply drag and drop Approvals rather than replying to emails.
Finally, you'll learn how this all integrates and Pivots around Microsoft Teams as the booking 'hub'.
At Collab365, we believe that learning is far more successful and enjoyable if you 'learn by doing'. During this training you will learn by building a functional Solution.
Want to know What You Build In The Challenge? Watch This Video...
Don't take our word for it!
See what some of our Previous Challengers thought of the Challenge experience...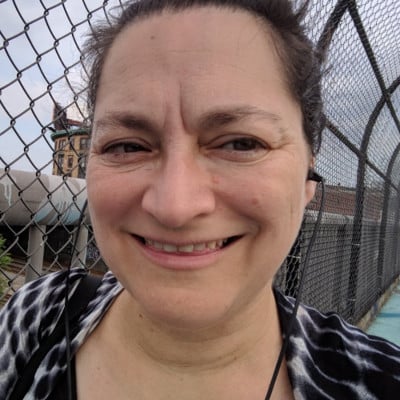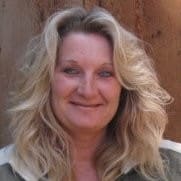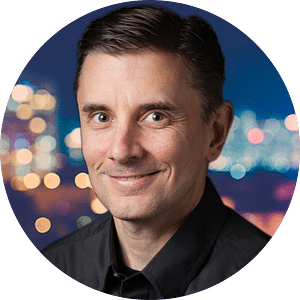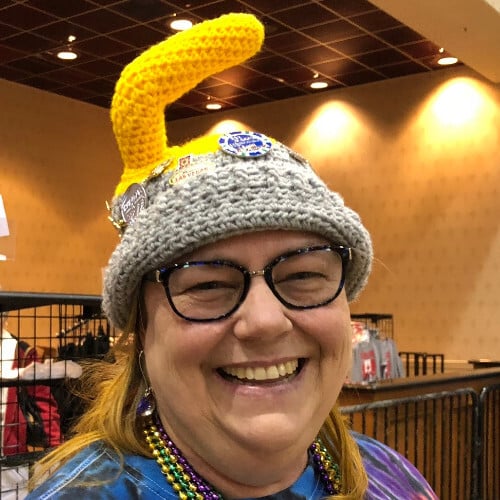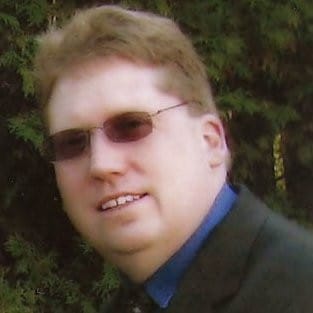 Power Platform Challenge
The Challenge has been a great experience, and I liked being able to work with people on a more direct level, The back and forth within the 5-Day Challenge is key to moving ahead. That's not something I've seen in other workshops.
Melissa Burton
- Web Technologist at Harvard Business School
Power Platform Challenge
I'm about halfway through this week of the challenge and would highly recommend it to anyone who's interested in the "Power Tools." Group discussion each morning, build a real Power Platform solution, earn badges, and get your questions answered by the experts in the field! One of the best learning experiences I've had :-)
Joanne Blomert
- SharePoint Administrator (APEGA)
Power Platform Challenge
I just earned my Credly certificate for the Power Platform. I had to say the five-day challenge was a fantastic journey for me. I looked at each one of the Power Platform modules separately. So one of my learning goals was to see how they would work together. This challenge did just that, but not just by talking about it instead, the week was spent building a usable application and enhancing it to see how each of those interactions.
Even though the course was great. The main difference was in the approach to learning, having that daily start time with cohorts and coaches that held me accountable and engaged for the week. And by participating in those discussion groups and earning badges, I was motivated to Excel at each day's assignment.
So congratulations on building this excellent platform. I know I'll certainly be signing up for other challenges in the future.
Eric Peterson
- IT Consultant at the Salvation Army
Power Platform Challenge
I took the 5-day Challenge to explore the Power Platform's full potential quickly. In addition, I loved the idea that I would build something real-world that taught me all of the significant services. The Challenge was nicely paced, with tasks to do each day, and I loved the idea that Collab365 were on hand to support me.
Cindy Vasey
- Compliance Program Manager at AWS
Power Platform Challenge
I didn't know anything about the Power Platform before I started. But by the end of it, I built the vacation-booking app!
It was great because we had all of the modules and support from the coaches in the Collab365 Academy. The one-to-one support we received was brilliant. I was on there, and the Coaches were active all the time and responded to me in minutes.
The Challenge made it feel like everybody on the course was all in it together and had a bit of a competitive element. It motivated me because I wanted the Solutioneer of the day badge.
And I was surprised at how quickly I got the work done each day because I was motivated and wanted to get it done. It was a brilliant week, and I would recommend it to anybody that wants to do it.
Hannah Jones
- Junior Software Developer at Experian
Power Platform Challenge
I am forever grateful for the incredible way you have created this educational experience. I have had a few weeks to digest what I have learned and have ascertained what I need to know moving forward. I just wanted to take a moment to simply say Thank You for providing a platform for someone like myself to make a change in their career later in life but have the tools to learn and excel. For that, I will be eternally grateful.
Steven Walther
- Musician/IT
The Challenge isn't like a self-paced course that you

don't complete
Here's what happens Day-By-Day
We've broken the Power Platform Challenge up into 5-days. You can choose to binge the entire challenge in half a day, or follow along with our daily email for 5-Days. It's totally up to you.

Design your data model (using SharePoint)
You'll step into the shoes of the Data Manager to create the data infrastructure for the Vacation App solution. During this day we will be creating Lists, Content Types and Site Columns.
Create Approval Workflows
Dive into the Power Platform world starting with Power Automate. Learn how business automation can quickly improve your productivity and efficiency whilst managing people's vacation requests with approvals.


Consider Power Apps as the face of your vacation app. Learn how to build an intuitive application that your staff can use to book vacations and view important information about their holiday entitlements.
Build interactive Chatbots
Dive into Power Virtual Agents using the Microsoft Teams interface to build your first automated chatbot that handles vacation requests from members of staff.


Advanced Power Automate Flows
Expand on your existing Power Automate flow to correctly format date and time expressions so that your formulas can perform calculations.
Advanced Data Control in Power Apps
Learn how to use Collections with Power Apps to bring in data related to staff Leave Entitlements, allowing you to reuse the information in multiple places.
Task Management Using Power Automate
Learn how to integrate Microsoft Planner into your Power Automate flow to automatically create and close tasks when the holiday is requested and approved.
Automated Notifications user Power Automate
Learn how to use the power of Power Automate in conjunction with Microsoft Teams to send out scheduled alerts and messages to the staff over Teams.
Created Reports and Visualisations
Learn how to turn your Leave Entitlements and Leave Request into a beautiful Power BI Dashboard, surface and drill into staff holiday analytics and create reports.
This is your time to cement your success and earn your rewards. One you've graduated we will add you to the "Wall Of Fame", issue your certificates and hand over your bonuses!
To validate your success throughout the Power Platform Challenge, we've got a short exam for you to complete to graduate. Don't worry; the exam isn't to be feared, and you can retake it if you don't pass! Everything in the exam has been covered throughout the learning materials you've used over the course of the Challenge and should take no longer than 20 minutes to complete. There are no trick questions, and we've made the exam as straightforward as possible as we want to give you the best chance of passing.
What if I can't graduate?
If you don't pass you can also retake it. It's our mission to get you over the line so you can call yourself a "Power Platform Pro"!
Continue your learning journey in the Collab365 Academy
Once you've completed the challenge this isn't the end! You will be given access to the Challenge Graduation area in the Academy so you can continue to access all of the workshops, courses, and training included within this offer.
As soon as you graduate you will be given access to the Discovery Center which allows you to go deeper into the challenge concepts. The best bit? We're always adding to this amazingly useful library.
It's much easier to learn together and that's what the Academy is all about!
What's it like to take part in the Power Platform Challenge?
When you attend the Challenge you can expect a next-generation training experience. We know it's really hard to complete a course when you're left alone. Our challenges are fun, cleverly-paced and also give you a degree of accountability ... so you succeed!

Prefer to complete the Challenge over our suggested 5-Day format? If so, we will send you a daily email explaining what to do each day. Alternatively, you can complete the challenge at your own pace.
Our Collab365 Coaches are on hand and will help you through the Challenge. You can ask them questions in the Academy and request support when needed.
To take the Challenge, you be given access to a dedicated Space within the Collab365 Academy. This Space will allow you to learn and connect with other Challengers.
Can you see yourself on here?
Every single graduate is added to our "Wall of Fame" in the Academy. This is your chance to show off your new Power Platform skills.

All Graduates Are Awarded The Solutions Challenger Certificate
We've partnered with Credly to offer certifications, meaning you will be able to show-off your new skills on platforms like LinkedIn, Facebook and Twitter. Being able to prove you've produced a completed Power Platform App adds immediately credibility to your professional profile!
Question: Do You Want to Learn one of the hottest set of skills on the planet?
Did you know there's a massive demand for a set of Microsoft technologies called the ...

"Power Platform"?

In fact, there's an ENORMOUS shift happening in the industry right now.
Businesses can't find enough people who can write code for them, so they're turning to the Power Platform, which doesn't require you to write a single line of code.

Microsoft estimates that we will need to create 450 million new apps using the Power Platform, so this is a BIG Problem that you can help solve.

Within the Power Platform are these 3 core products:

Check out these Google Trends for each of the products:

The BEST part about the Power Platform is that you DO NOT have to write any code.

All the Power Platform products are easy to use and mainly encourage you to drag and drop widgets onto screens.

The Power Platform is very EASY to learn.

In fact, both of my daughters (one still at school) built a vacation-booking app (in the Power Platform) with no previous experience.

Although it's easy to learn, the challenge is knowing WHERE to start and HOW to learn it.

That's why we've put together our Power Platform Beginners bundle that will get you started in all 3 services.

We also realise it's tough to learn if you do it alone with no support.

Don't forget: you'll also get Lifetime access to the Collab365 Academy (318 training videos), and this is what our members think...
Do you fail to complete or get bored with online courses?
At Collab365, we believe that you can't just learn Power Apps and hope for the best.
You must have a grasp of all the other pieces required to make bullet-proof solutions that will put a permanent smile across your boss's face.

We also believe that many of us prefer to learn by "doing".
So if you're a prolific buyer of online courses but never get past "Module 1", you're not alone.
Often concepts get boring fast. New ideas overwhelm and are easily forgotten. Online self-paced courses require dedication to complete, and many don't even get started.
With our B.L.U.E method and this Power Platform challenge, we believe we have the right recipe to keep you engaged and above all learning at the right pace.
We provide:
You'll be encouraged to not only learn, but also get creative and win a 'Solutioneer' award.
At the end, you will have a working product that isn't just a collection of concepts, it will be a fully fledged Power Platform solution you can publish and roll out to your team.
We're so confident you will complete the course - and love it - we are throwing in a free Credly certificate when you "Graduate" to celebrate your achievement.

Who are your Collab365 Team?
At Collab365 we've been running online events and training experiences for over 6 years. Over that time, we've achieved a few milestones that make us proud:

MEMBERS IN THE COLLAB365 ACADEMY IN LAST 6 MONTHS
ATTENDEES HAVE JOINED OUR ONLINE EVENTS SINCE 2014
NUMBER OF MEMBERS IN OUR FACEBOOK AND LINKEDIN GROUPS
Take a look at Matt's training style below ...
Matt Weston is an MVP and fully-qualified Microsoft Certified Trainer. He's also spoken for us many times and run half-day Workshops.
Meet Your Challenge Team ...
Collab365 coach
Jon is one of the 5-Day Challenge support coaches at Collab365. He's been working with the Power Platform for some time now and has learned first hand how this challenge works by building the solution himself
COLLAB365 COACH
Connor is one of the 5-Day Challenge Support coaches. He and Jon work alongside each other to support you, as well as help you stay engaged and motivated right until the end. 2 years into his learning of the Power Platform so teaches in terms that beginners will understand.
CHALLENGE Presenter
Matt will take you step by step through the whole process of building your solution.
From the why, to the how, he will be your guide and has written the eBooks that support the challenge
Is There A Guarantee?

We can do better than a guarantee 😀

This means, you can take this entire challenge (and earn the Credly Certificate) with a 7-Day Free Platinum Plan Trial.
The Power Platform Challenge is entirely self-paced and takes roughly 4-7 hours to perform the build steps with the support of eBooks and/or the videos.
You will be supported in the Collab365 Academy by Jon Manderville and Connor Deasey who have supported 100s of Challenges through this exciting build. You're in good hands.
We want everyone who attends to the Power Platform Challenge to succeed but you will also need to be motivated to complete the build. It helps if you plan to use the solution at the end.
If you do fall behind, dont worry, this Challenge is self-paced. However, we will send you emails to encourage you along the way!
To complete your build, you will need an environment where either you are a Power Platform Admin or you have been given the permissions to build and deploy Power Apps, Power Automate Flows, Power Virtual Agents, Teams Channels and SharePoint Lists.
Comprehensive setup instructions are provided if you don't have this in place and the option we describe is free of charge.
Everyone who joins us on this course so far has really enjoyed it and we are confident our recipe encourages people to push hard for the finish line.
Sometimes however, it's unavoidable that 365'ers cant complete the build by Day 5 of the challenge and so need to miss the graduation.
In this unlikely event, we will offer you a space at the next graduation giving you more time and a chance to claim your Credly certificate of completion and the kudos of a great solution YOU built.
The course is designed to work with only a basic level licence. No premium connectors are used during the build. You can either use the free licence given as part of a Developer Tenant by Microsoft (more on information on how is available when you sign up).
You can also buy a Microsoft 365 Business Basics licence which will be enough for as little as 5$ pcm currently.
The solution is yours to take with you. If you have built it on your tenant, you will be able to publish and use it right away. We can offer limited support in publishing within your own tenant but we may be restricted. Your Microsoft 365 Admin should be your friend here.
You can always export the Services you built and re-install as well.